As Black Friday segues into Cyber Monday, we've put together a second round of the best deals for musicians and producers of all styles, and for all budgets.
(All of the deals in our original Black Friday round-up are also still valid and can be found here).
Whether you're producing electronic music, recording guitars, or working on video and film sound design and composition, and whether you skew towards vintage analogue or sharp and futuristic (or indeed a mix of the two), we've highlighted some ridiculous savings and top picks that you should consider checking out: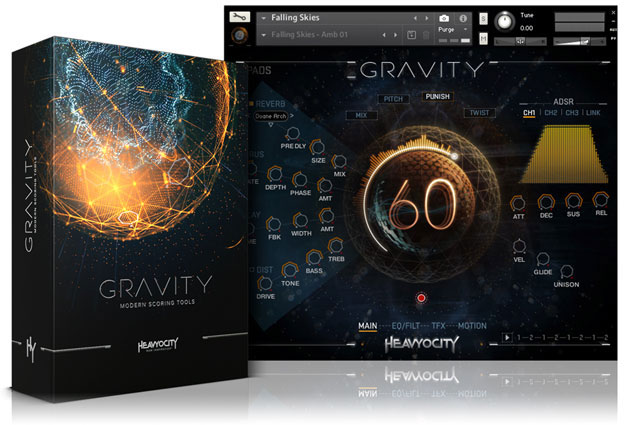 22 Nov – December 6, 2016
Developed by a team that includes sound designers who have worked on big Hollywood movies like Interstellar and Godzilla, Gravity and the rest of the Heavyocity range should appeal equally to sound designers and electronic producers in the realms of Drum & Bass and Techno. The Aeon Collection bundle and DM-307 groove machine are also half-price, and the awesome PUNISH (compressor/saturator/transient shaper/limiter) is also discounted.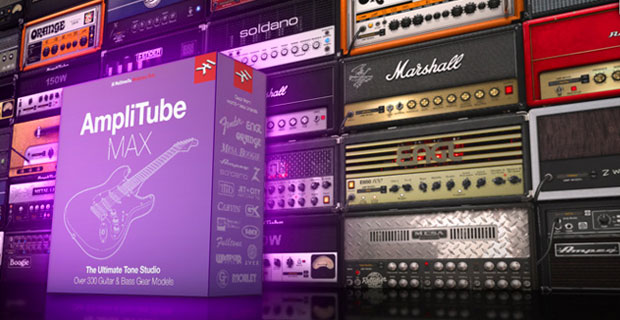 2 Nov – November 30, 2016
Recently included in our 5 Of The Best Guitar Amp Sim Plugins round-up, IK Multimedia are offering 40% off Amplitube bundles as part of their 20th anniversary celebrations. Our pick is Amplitube MAX, which gives you everything included in Amplitube 4 plus all the name-brand gear from top manufacturers like MESA/Boogie, Fender, Ampeg and Orange, amongst many others. Plus 50% off all their mobile apps, including Amplitube and DJ Rig for iPad and iPhone.
24 Nov – November 30, 2016
Including our favourite inspiration-starters and glitching tools Effectrix, Turnado, Egoist and Obscurium – all great for generating sonic effects and mangling your loops and sound design elements in ways you never would have thought to program otherwise. Great for on-the-fly jamming and live performance too.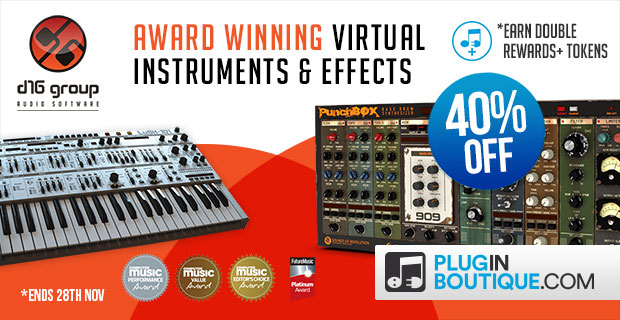 23 Nov – November 29, 2016
Including the excellent PunchBOX kick drum machine, and all of the Roland x0x drum machines emulations Drumazon, Nepheton and Nithonat, all mentioned in our 25 Of The Best Drum Plugins In The World round-up. Not to mention the highly rated LuSH-101 synth, and the effects and processors (we recommend the Decimort 2 bitcrusher and Toraverb reverb plugins).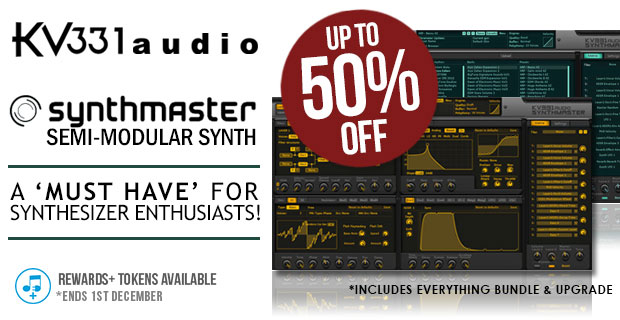 21 Nov – December 1, 2016
Already one of the best soft synths for the price, and now Synthmaster is half that. The 50% discount also extends to the Synthmaster Everything Bundle, which includes an additional 1,750 presets over 28 preset banks.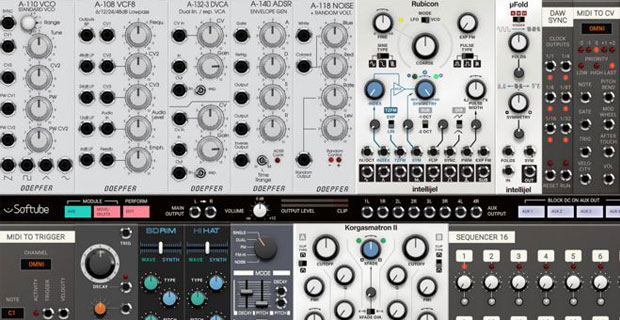 24 Nov – January 8, 2017
While Softube are offering up to 50% OFF on the entire Softube range, we're particularly interested in their burgeoning software modular synth. Some separate plugin modules are already available and many more will be released over the coming months, so this is a good time to get in on the proverbial ground floor of the system.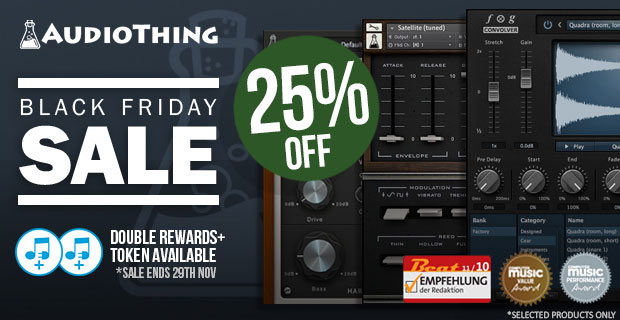 23 Nov – November 30, 2016
AudioThing effects and instruments are already great value, inspiring and deceptively well thought-out in their apparent simplicity. Favourites: Hand Clapper, the simply named Hats, and Toy Bars.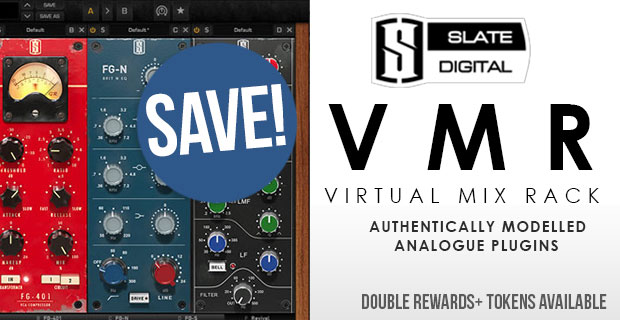 21 Nov – December 1, 2016
A customisable analogue channel strip, VMR features 5 modules – two EQs,  two compressors and an enhancer – that can be hot-swapped to create your ideal processing chain, all within a single plugin window. A great price for some of the highest-end analogue modelling available.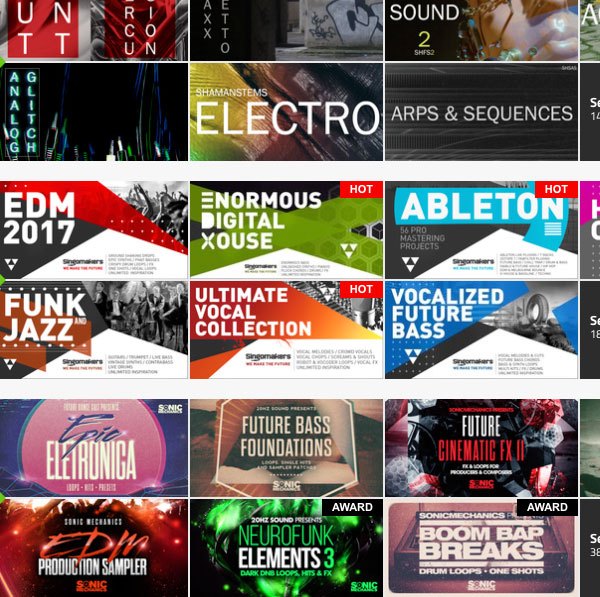 25 Nov – November 28, 2016
Loopmasters stocks a host of the world's best boutique sample labels, including ModeAudio, UNDRGRND, Singomakers, Samplestate, Goldbaby, Capsun Pro Audio, Artisan Audio and Black Octopus, all of which you can currently get for half price.
25 Nov – November 28, 2016
The most comprehensive and plain high-quality collection of samples, of any kind, we've yet used. Yes, it's more of an investment than an individual pack, but Complete Drums includes every drum collection Wave Alchemy have put together over 7 years (and has been upgraded for 2016), all recorded through a mix of clean high-end analogue gear, Studer and Ampex tape machines, and even a vinyl mastering lathe, providing different shades of processing depending on your tastes. This collection will become a mainstay of your sample library and drum track foundations for months and even years to come. For electronic producers of all styles, this is something of a secret weapon and as essential as it gets – get it while it's half-price, you won't regret it!
400 pre-mapped drum kit sampler patches for Battery, Kontakt, Reason NNXT, Halion, EXS24 and SFZ; 3 Ableton Live 9 packs; 2 NI Maschine packs.