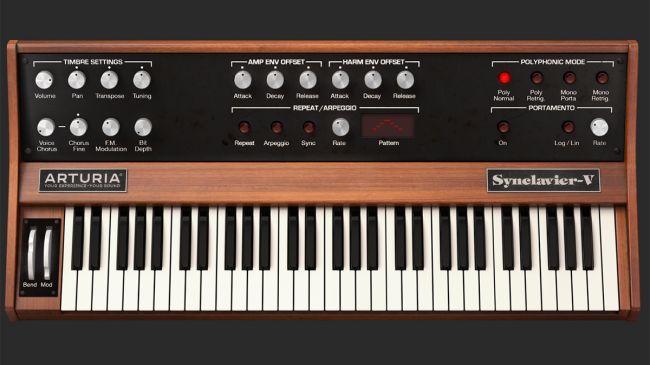 Arturia have updated their V Collection of soft synths to version 5, which features improved releases of their well-established classic emulations like the Mini V and CS-80V as well as five entirely new instruments: Synclavier V, Farfisa V, B-3 V, Stage-73 V, and Piano V, a collection of classic pianos.
The collection now features 17 classic instruments, and can currently be had for the introductory price of £314.59 / $399 / €399 on PluginBoutique. If you already have V Collection, you can also upgrade to version 5 for half the full price.

These are some of our favourite ever soft synths and the new additions look great, so we highly recommend this one!
A bug-bear with previous versions was the fixed scale of the (admittedly beautiful) interfaces: this has finally been addressed, with every plugin being fully scalable to fit any size screen.
There are also new preset browsers and a host of new sounds, so these soft synths have never been more easy and fun to use.
Check out the new Synclavier V (above) and Farfisa V: