As regular readers will know, I'm a longtime fan of Waves plugins. Founded in 1992, they are one of the earliest developers of widely-used audio plugins and have built up a vast collection of software effects, processors and instruments to choose from.
It's entirely feasible that just a DAW and one of the many Waves plugin bundles could be all you'd ever really need for your productions – but with this wealth of choice it can also be difficult to know which individual plugins or bundles might best suit your purposes.
So in an effort to both provide some clarity for those newer to music production in general and Waves in particular, and also as an interesting frame for more experienced producers to consider their own collections and favourites, I posed myself the question, 'If I had to recommend a handful of Waves plugins that every producer should own (or at least demo), which would they be?'
Below you can find the roundup of some of my all-time favourite Waves plugins. These 14 (I couldn't keep it down to 10 in the end) are plugins that I've naturally found myself coming back to time and time again, and the list includes some of the most distinctive classic hardware emulations and cutting edge audio processors you can find anywhere.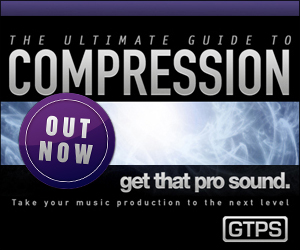 By the way, click through on each entry in the list to get more info from the Waves site on which bundles they are included with.
(Full disclosure: While the links from GTPS to the Waves site are affiliate-enabled, this article and the editorial selection of this list are entirely ours and independent from Waves. GTPS is based on a firm policy of only recommending software and equipment we actually use ourselves every day, so you can be sure that when we talk about particular companies and products it's because we genuinely love them!)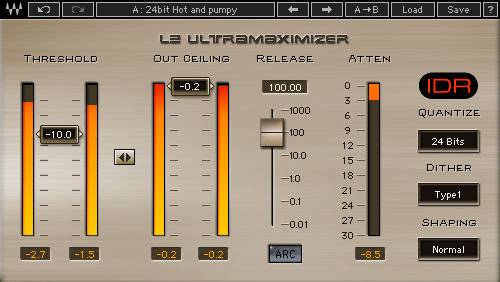 The original Ultramaximizer, the L1, was really the first Waves plugin to become fairly ubiquitous throughout the studio world, and it's still a much-loved favourite of many. The L2 iteration offers an even more streamlined control set and look-ahead brickwall limiting, making it the choice for squeezing every ounce of potential 'loudness' out of your tracks. Simple but smooth-sounding even when pushed hard.

Once I was put onto MetaFlanger it instantly became my default flange/phase effect processor. I often use it in series with a whole stack of other favourite plugins, and whether you're introducing some subtle rhythmic movement into a film sound design element or going all out with waves of wooshing phasing on a riser for a club track, MetaFlanger always does it's thing with a touch of class.

The Waves Hybrid Collection (made up of the H-Delay, H-Comp and H-EQ) are each some of the most flexible and satisfying to use plugins in their respective categories, combining simple large knobs and dials with a diverse range of possible sounds, more or less 'analogue' to taste. I've highlighted H-Delay as the epitome of this combination of simple, intuitive controls which enable you to craft so many different quality sounds and effects very quickly – excellent for keeping the inspiration flowing without getting bogged down under the programming process.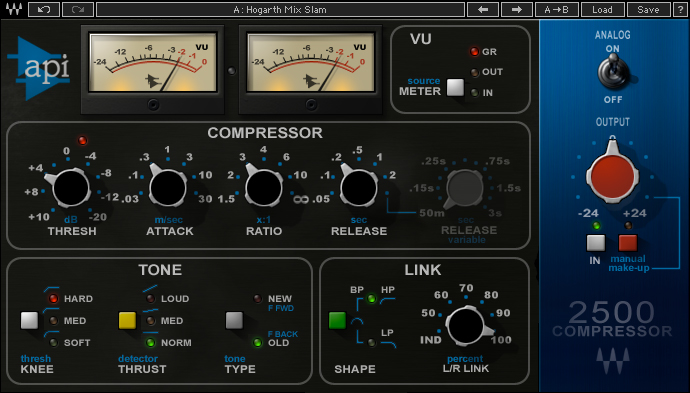 From general 'analogue'-style to an actual model of a specific vintage hardware unit, this stereo compressor plugin (and the rest of the Waves API Collection) was developed in a collaboration between Waves and Automated Processes Incorporated – API. Quite simply, API are responsible for several of the most highly regarded mixing console modules and EQ strips since their inception in 1968, and this software version comes about as close as any classic emulation to capturing the spirit and the sound of the original.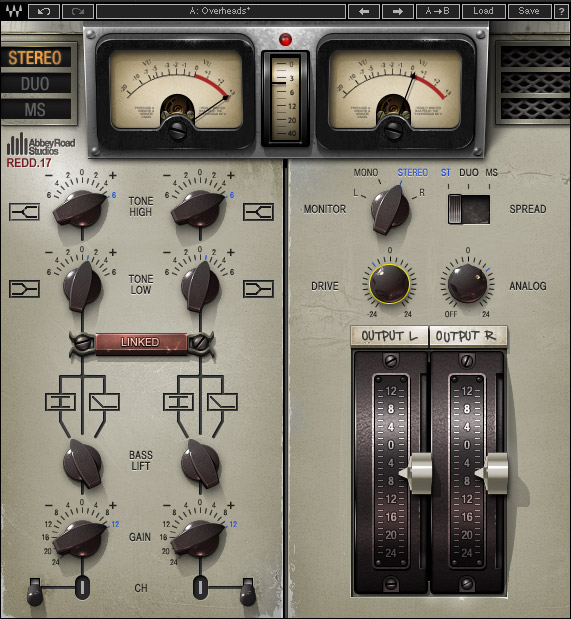 Abbey Road Studios should need little introduction, and this collection of plugins is modeled on the desks that were custom-designed and built especially for the studios by the in-house team: the Record Engineering Development Department.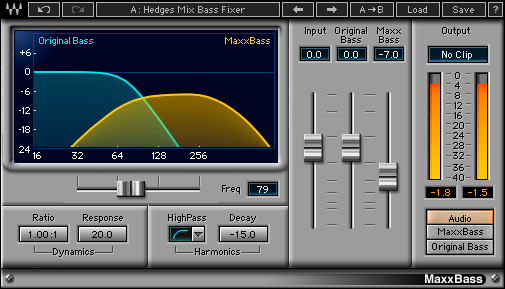 This plugin is Waves patented variation on an 'harmonic enhancer', designed to analyze the existing signal, add precise harmonics based on and closely related to this original signal, and combine them to ultimately give the impression of greater energy in the lower frequencies. Used everywhere from film sound design and post-production to chart hits, it should obviously be used sparingly and with caution – and ideally only in a decent listening environment to really gauge the changes, as it would be easy to overdo the processing. MaxxBass is undeniably powerful though for helping to getting any mix, no matter how bass-heavy, to translate on any final playback system, from laptops to headphones and hand-held devices.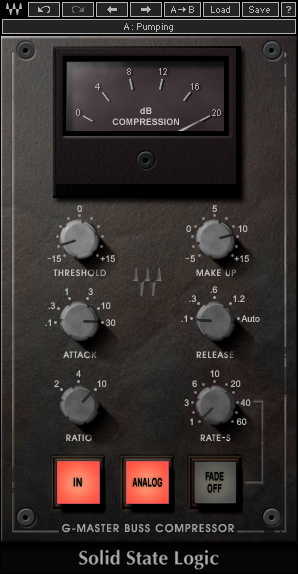 I've mentioned this one a couple of times on GTPS, and it's still very much part of my default mix project template. It can take a bit of getting used to in terms of how subtle you need to be with the initial setup, but once you find a sweet spot (or just start with one of the presets) and mix whole tracks through it, you begin to get a feel for how it very gently helps bind things together – always a must for imbuing DAW mixes with a little analogue magic dust.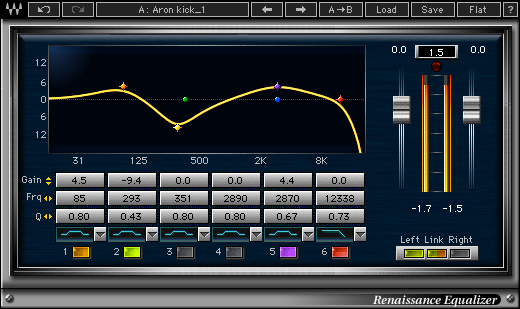 From some of the recent show-stoppers in the Waves arsenal to one of the unsung heroes: the Renaissance Collection. These plugins have been around for a long time, but they're just so solid and workhorse-y that there's no desire to ever remove them from my plugin folder, no matter what else comes along. We've discussed the Renaissance Compressor previously, but the EQ is also a highlight for it's similarly straightforward layout, intuitive real-time draggable graphing and the ease with which you can find the sound you want.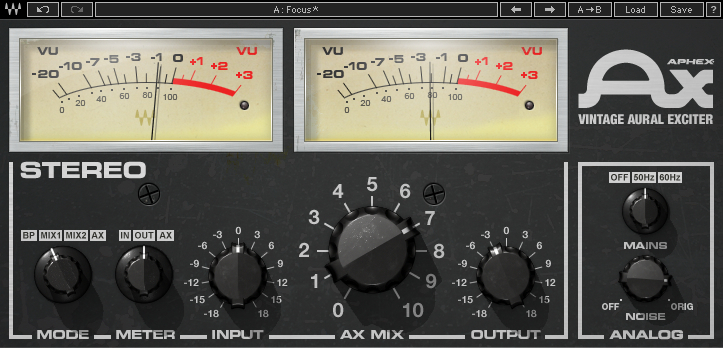 The piece of gear that some believe inspired Richard D. James's Aphex Twin moniker (apparently it's not really true), the original Aural Exciter was a fairly rare device, and so exclusive that it was credited as a 'session player' on some records! What it does is process the high-frequencies of the signal, introducing an extra dimension of brightness and presence, and all without altering the actual respective frequency levels. Try it on a vocal track or key instrument for that extra indefinable sheen.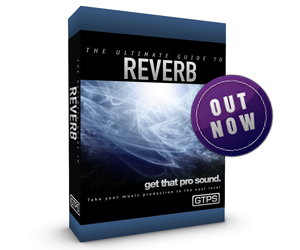 ---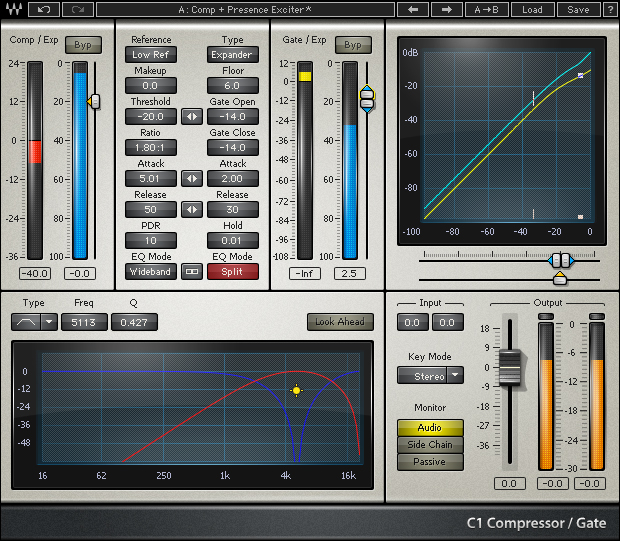 Another incredibly solid workhorse plugin that, while not particularly glamorous, is packed with features that you'll always need. With it's separate modules (Compressor/Expander, Gate/Expander and Fliter/EQ) and internal sidechain (if you're a Pro Tools user the sidechain can also be externally triggered), you can basically conduct any dynamics processing task all from the single interface, including dynamic filtering and de-essing.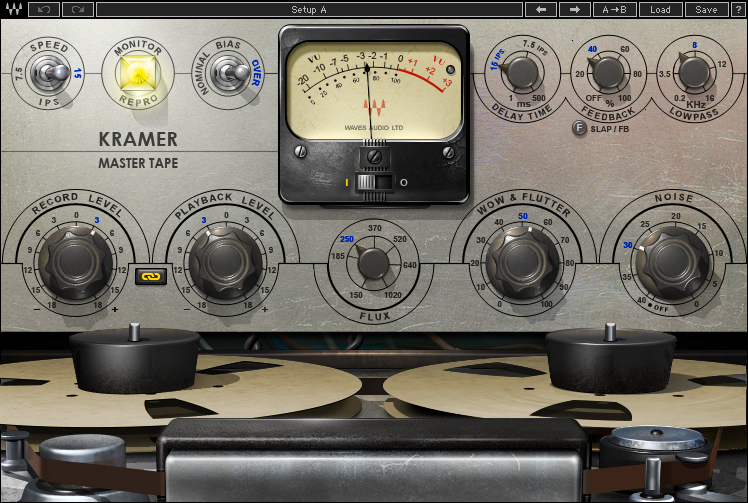 A collaboration with Hendrix producer Eddie Kramer, this plugin is an emulation of a vintage 1/4″ reel-to-reel tape machine. Even since everyone moved to the computer for most recording and mixing duties, it's still a popular idea in top studios to run tracks off to this kind of tape machine and back into the DAW, for the extra character and specific saturation qualities the tape can impart when driven quite hard. However, even if you've no intention of recording classic rock guitar tracks, the various Flux, Wow & Flutter and Noise controls, plus the Slap/Feedback delay section, can be fun to play with in conjunction with electronic elements for some cool effects and artifacts for resampling, spot FX etc.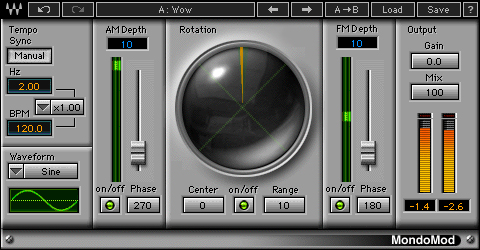 Like MetaFlanger (they're both included in the Sound Design Bundle), MondoMod is a go-to for chorus and tremolo duties, particularly when the track calls for something a little different. The types and combinations of weird modulation you can quickly conjure, and how the controls allow you to tailor the sound to fit the track, make it very useful in any processing chain that requires movement, from subtle shimmer to, "It's all around us!"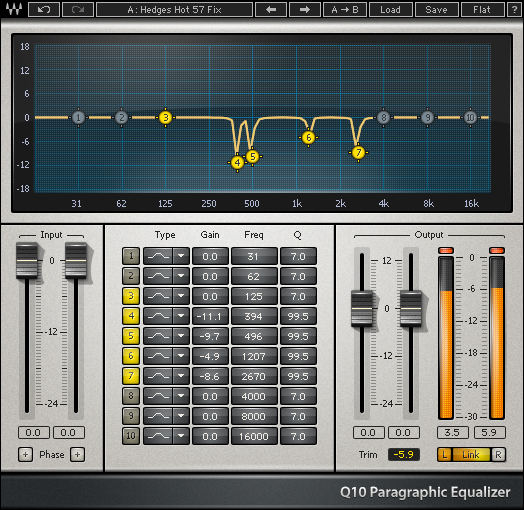 No round-up of Waves plugins would be complete without mentioning the Q10, Waves very first plugin originally released back in 1992 – and also the first 'paragraphic' EQ, a system that we've become rather used to but which was an impossibility before computer-based music production.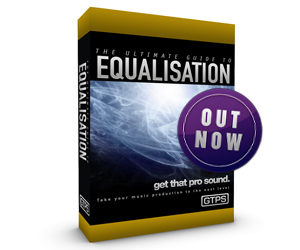 ---
We finish with a look towards the possible future of digital mixing and music production, as Vocal Rider is more groundbreaking than it first appears. It's something like an automatic level fader, but if that sounds like a simple compressor, that's not the whole story: the plugin doesn't colour the signal the way a compressor might, as it's not emulating any of the valve, FET or VCA technology that compressors utilize. It really is just an automated fader, but with the benefit that you can go back over it's work and edit the movements: so the best of all worlds, taking the time and at least some of the fiddliness out of manually riding the entire vocal track, but with the option to punch in and take over yourself at any point. It's so simple in principle that it's funny to think no-ones done it before now – but it's a good example of Waves ability to offer genuine innovation and usefulness without recourse to gimmicky or unnecessary extra features.
---
---
That wraps it up, but I'm sure I've missed someones favourite ever Waves plugin – did I get anywhere close to what your selection would be? Let me know below!
And if you like this post, you'll probably also be interested in these:
The 10 Best Reverb Plugins In The World
The 10 Best Delay Plugins In The World